Nestled in the heart of Copnor, our butchers shop has provided local families and businesses with the freshest, best quality meat and produce for over 22 years.
We are renowned for hand producing award winning products, including pies and sausage rolls, and for our range of homemade oven-ready meals, freezer-fillers and dishes. With a small selection of veg, sauces and condiments also on offer, we're the perfect place to source all your mealtime ingredients, under one roof.
Monday CLOSED
Tuesday 8.30am-5.30pm
Wednesday 8.30am - 5.30pm
Thursday 8.30am - 5.30pm
Friday 8.30am - 5.30pm
Saturday 8.30am -3pm
Sunday  CLOSED
An award winning pâté from Patchwork Pâté (choose brandy & herb or mushroom & garlic)
Two 8oz grass-fed rump steaks
Two sauces (choose from peppercorn, mushroom, Diane or Stilton)
Locally made cupcakes from Coco's Bakery (choose either Pornstar martini or chocolate topped with strawberry dipped in chocolate)
PLUS - a free bottle of red or rosè wine
All this for £20! Order by 9th February.
We offer 4 'freezer filler' packs – they are a great way of buying your meat for the week, or the month, all in one go.
All the meat in these packs can be packed to your specification, making it easy
and simple for you to defrost the amount you need.
You can request a custom made pack to suit your own requirements. Just drop us an e-mail or pop by the shop,
tell us what you would like and we'll provide you with a quote.
All freezer packs are made to order, fresh to you, ready to be used, or put in your home-freezer.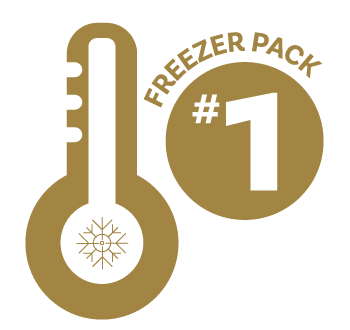 Please note 48hrs advance notice is required when ordering this pack only
1lb (454g) Diced Chicken Breast

1lb (454g) Diced Steak (Beef)

1lb (454g) Lean Steak Mince (Beef)
EITHER 1lb Lean Diced Pork, 1lb Minced Lamb OR 1lb Sausages.
£12.99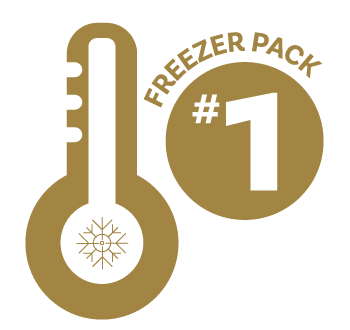 2lb (908g) Diced Chicken Breast

2lb (908g) Diced Steak (Beef)

2lb (908g) Lean Steak Mince (Beef)

2lb (908g) Boneless Pork Loin Steaks

2lb (908g) Boneless Lamb Steaks
£34.99
4 Chicken Breast Fillets

4 Boneless Pork Loin Steaks

4 Boneless Lamb Steaks

4 Scotch Rump Steaks
£26.99
3lb (1.360KG) Chicken Breast Fillets

3lb (1.360KG) Lean Steak Mince (Beef)

3lb (1.360KG) Boneless Pork Loin Steaks

3lb (1.360KG) Scotch Rump Steak (Beef)

3lb (1.360KG) Butcher's Sausages - Choice of Flavours
£46.99
We're proud to implement the methods and philosophy of a traditional Butchers shop; the meat and poultry is cut, tied and boned out on site, by our fully trained Master Butcher. If you're deliberating over a choice of cut or need any cooking tips for the meat you are buying, just ask and we would be delighted to share our knowledge with you. The beauty of coming to a shop like ours, is that you will always receive a friendly smile and the personal touch.
Our customers are busy people!! That's why we added a wide range of oven-ready meals & dishes to our repertoire. Not to be confused with a 'ready meal',  these dishes are prepared on site but NOT pre-cooked, so they retain the best flavours. All products in this range are served in oven-proof containers, so as the title suggests, they really are 'oven-ready'!
Over the years, Astles has amassed an astounding reputation for our homemade pies. With almost every pie being an 'award winner' in its class, its no wonder they're so popular. With a range of sizes, from individuals to extra large, and flavours from pure steak to chicken & ham, there is something for all tastes.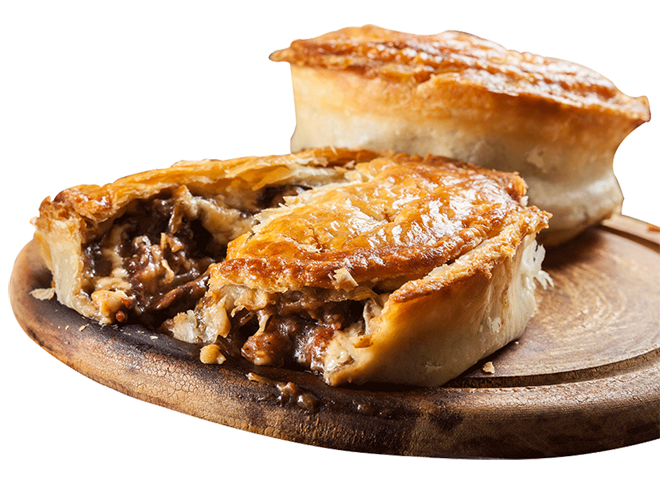 We are keen to support other local businesses and suppliers. We are delighted to offer an array of their high quality products in our shop.
FRIENDS OF ASTLES OF PORTSMOUTH